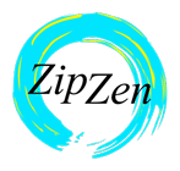 Support for chronic diseases such as Parkinson's, rheumatism, fibromyalgia, arthritis, multiple sclerosis
You have been affected by a neuromuscular disorder and feel that you are in danger of losing your balance and experiencing pain, stiffness in your joints and muscles.
The movement re-education, in particular the recovery of your natural alignment and balance, is an indispensable tool in the treatment of the neuromuscular diagnosis. In the part of the Trager® treatment on the massage table I use touch and Reflex Response (neuro-muscular re-education) which helps the musculature to rebalance and recover overworked muscles.
For example: with joint pain, I first pay attention to your natural alignment. With the effect that you can prevent unnecessary muscle tension and pressure on joints and the blood circulation so that the removal of toxins can start flowing again. The touch and Reflex-Response method stimulate the use of the correct muscles and release blockages. We shed light on good nutrition as support for the healing of these problems.
"After 2 years of taking heavy medication for chronic neuropathic pain, I finally stopped taking medication. Mentastics and the personal Trager Treatments were a help to get my health back. In a playful way you learn to become aware of your body and to feel the weather. As a result, you live more consciously and with more attention and experience peace, relaxation and connection. My body feels less sore, smoother and not as heavy as if I had to drag it around! You learn to stand, walk and sit properly and consciously, in your natural position without stress. I no longer have the urge to fight or have to "do"! I experience ease, lightness, softness and feel happier and freer! I am grateful that I was able to experience all this and relive it every day by integrating it into my daily life. Satsavya guides you through this process in a pleasant, playful and honest way. I can recommend it to everyone and will certainly continue with ZipZen Mentastics myself."
- Carla O.