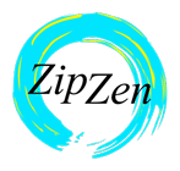 Prevention instead of cure
Neuro-muscular discomfort and pain, anxiety, burnout, sleeping problems and eating disorders can be prevented when you consciously choose attentive presence, good posture and a healthy body-mind balance.
You are very busy and what usually happens? You lose yourself in the activity, go into autopilot and let pressure overtake you therefore you forget your own body! Fun and enthusiasm gone, life becomes a drag and you feel exhausted. Pain manifests itself in your neck, head, shoulder or back. You are too tired to give yourself a good time after your workday.
I teach you non-performance oriented movements that you can use to prevent tensions and unnecessary stress. In doing so you remain flexible, energetic and playful in all your activities. You will learn to be aware and in touch with your body and keep your balance in the midst of the storm.
For example: if you spend many hours in front of your computer, in the office or at home. You might feel your neck, shoulders or back become sensitive and your head dull. Therefore you are easily irritated, have little energy and lack clarity and pleasure in your life. With movement re-education, we will first examine your sitting posture. This already will give you a lot of relief. You will learn how to store energy instead of burning it while you work for hours, for example behind the computer.
I teach you simple awareness techniques that you integrate into your daily life. With hypnosis we anchor your good posture and with active meditation techniques you will learn to let go of stored tensions, fears and frustrations in a healthy way. You will come home to your true self.
"I immediately experienced this pleasant feeling of gentle and effortless movement that caused impressive changes in my body. Most notable was the heightened awareness I felt all over my body. I now take this renewed awareness with in all my daily activities"
- Lara B. - Voice dialogue Counselor