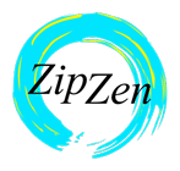 Mentastics classes
St. Padma, Middelburg.
Trager Members for members day inspiration workshop with Satsavya
ZipZen Mentastics: Lightness, softness and ease for your BodyMind.
17 September, from 10.00h to 17.00h
Email voor meer informatie: emmy_wannyn@hotmail.com
OSHO Meditation Facilitator Training
October 5 to 8, in Cabeceiras de Basto - Quinta de Bouças, Portugal.
Online classes OSHO BodyMind Alignment
Online individual sessions OSHO BodyMind Alignment
OSHO Meditation Facilitator Training
13-15 October 2023
Osho Wajid Meditation Center - The Hague
Introduction to OSHO meditation for the modern man
22 October 2023, from 10:00am tot 4:00pm
ZipZen Mentastics classes en individual Trager Behandelingen
27 en 28 oktober en 24 en 25 november.
Oostende, Belgie.
Email voor meer informatie: info@zipzen.nl
ZipZen deelt naam in de OSHO Multiversity met Trager & hypnosis sessies, Mentastics klasjes en workshops
Inner Balance - 2 Days - Ontdek je lichaam en al zijn wonderen en leer erin te leven als een tempel van het goddelijke - Dec 29 - 30, 2023 and Jan 12 - 13, 2023

Mindfulness and Moving - Mentastics - 2 dagen - Mentastics combines meditation and movement as a means of recovering the body's natural alignment and integrating the body, mind, and soul into an organic unity. - Jan 23 - 24, 2024

OSHO Born Again Meditatie therapy - Jan 17 - 23, 2024