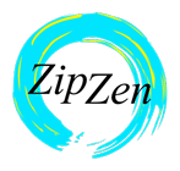 The Trager Tutorial sessions are for students and practitioners of the Trager® Approach.
In a tutorial, I fully support you in your personal learning of the Trager®Approach. We will explore and discover together your personal way of practicing Trager.I will support and answer whatever question you might have in your process to become an accredited Trager®practitioner.
As my expertise is Mentastics®, I can support you well in your tutorial by refining your insight into the experience of Mentastics. This way you can easily integrate this important part of a Trager session into your practice.
I am open to travel for a tutorial. The traveling costs and time will be taken into account.
Please contact me to book a Trager® tutorial session or to learn more.
"As a level 3 student I chose a feedback tutorial at Satsavya. During that period I practiced with highly sensitive clients with a lot of tension. I was unable to perform many techniques with these clients because they immediately reacted with the feeling of being overwhelmed. In the tutorial I introduced this theme. Now Satsavya (coincidentally) also turns out to be a highly sensitive person. Satsavya showed me with her feedback very precisely how I achieve a lot of effect with very subtle touch and minimal movement. This has given me exactly the insight and confidence I needed. In addition to this feedback, Satsavya gave me valuable pointers regarding my body posture. I then booked a Trager session with her and especially the very precise mentastics with which Satsavya works help me to (re) find a natural relaxed attitude in my work."
- Chris Kok